As Sue Panover the Drag Queen, my Cabaret Act blends mime with live vocals seamlessly to produce a clean performance. With song parodies being a speciality of mine, audiences are guaranteed to leave with aching sides from laughter.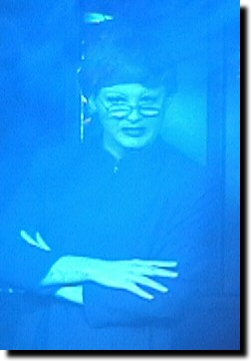 My Cabaret Show usually lasts about an hour but can be tailor made to fit any criteria. The first half of the show usually consists of live vocals, parodies and banter. This is followed by appearances from 'Sue Panover's Ladies'. These include:
Dame Shirley Bassey
Anne Robinson
Sister Act
Barbara Woodhouse
The Blair Witch Project
All shows can be tailored to your venue and I can even supply a PA System if necessary
Why not combine a Drag Show with a Karaoke evening and have your guests be the star of the show too?